Kitchen Safety
Did you know more than half of accidental house fires start in the kitchen - most of these are due to electrical incidents (usually misuse of cooking appliances).
Tips to keep your kitchen safe:-
Don't leave dishwashers or washing machines running unattended.
Check the leads and appliances, such as toasters and kettles, are in good condition.
Make sure you thoroughly clean your oven and grill.
Do not overload your kitchen sockets.
Defrost your fridge and freezer at least once a year to ensure they continue to function as they should.
Make sure your smoke alarm is working.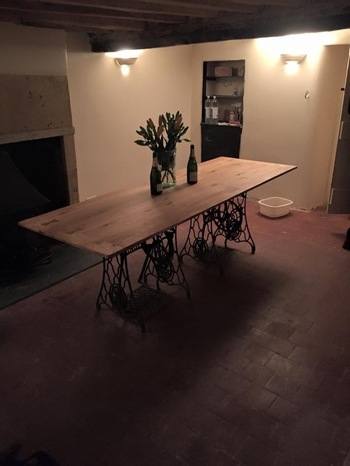 Bathroom Safety
Bathrooms are possibly the most dangerous room in the house when it comes to electrical safety. Registered electricians are aware of the special requirements for electrical installations in bathrooms.
Tips for a safe bathroom:-
Sockets are not permitted in bathrooms and shower rooms.
Enclosed ceiling lights are preferable to those that hang down.
Central heating is the safest way to keep a bathroom warm.
An electric shower must have its own circuit direct from the fusebox.
Electrical Safety Tips for your home
Don't overload your sockets - that includes extension leads. If you find you are regularly using extension leads, consider getting more sockets installed in your home.
Check the current rating of an electrical adaptor before you plug appliances in - make sure that the total curernt used does not exceed the adaptor's rating.
Regularly inspect appliances, fittings, cords and sockets for damage. Check that the leads, plugs and the appliance itself are in good condition.
Switch off appliances that are not being used.
Always use a registered electrician for electrical installations.
Don't DIY.
Get electrical installations in your home checked every 5-10 years, this should also be done if you have purchased a new home.
Check your smoke alarms regularly.
How old is your wiring?
Faulty and aging wiring is one of the major causes of electrical fires in the home. However, there are some clear signs to help you tell the age of your wiring in your home. These are:
Cables coated in black rubber - this was phased out in the 1960s;
Cables coated in lead or fabric - pre 1960;
A fusebox with a wooden back, cast iron switches, or a haphazard mixture of fuse boxes - pre 1960;
Older round pin sockets and round light switches, brown and black sockets mounted in the skirting board - pre 1960; and
Wall mounted light switches in bathrooms - pre 1960.
PC Electricals strongly recommend you use a registered and qualified electrician to carry out any work that needs doing. Registered electricians will work to the UK national safety standard and will give you a safety certificate to confirm that the installation has been designed, built, inspected and tested in line with that standard.